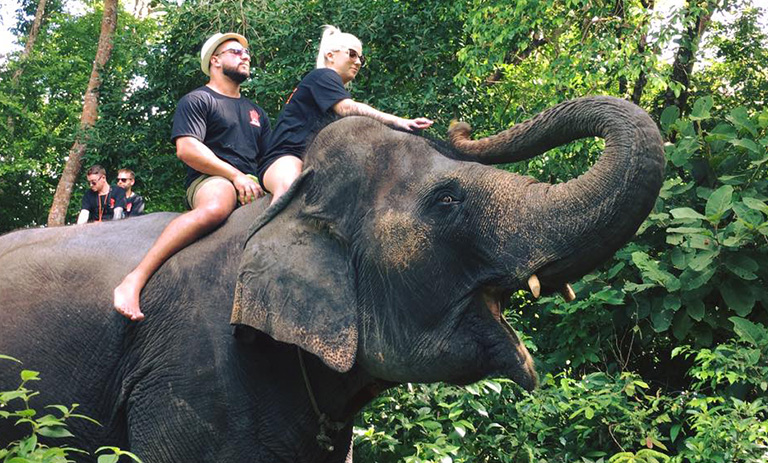 Elephant Bareback Riding trip will take you to the exciting trail. Your elephant will take you from the camp into the rain forest in the fascinating mountains with green cliffs special to this area.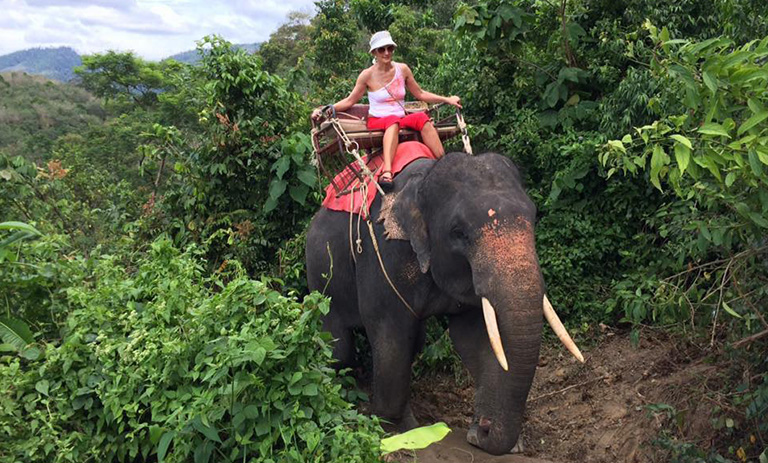 Elephant Trekking in the jungle
Elephant Trekking trip. Sitting on the chair on elphant's back and see all around the wild trip. The elphant will take you to the jungle and seeing the see view. The blue sea and green mountain just in front of your eyes. There is a special view just only our camp.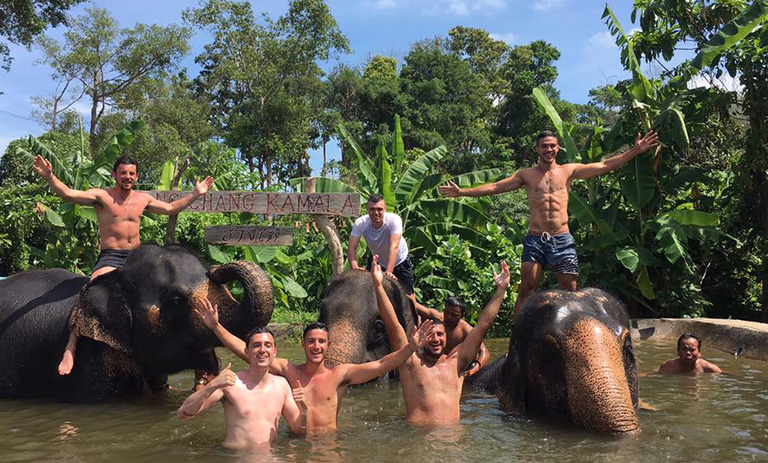 A Spacial activity that you can have just only from our camp no other like this is Showering with elephant. This activity allowe you to showering with elephants, playing with them closely. There is a big fun that you will have from here.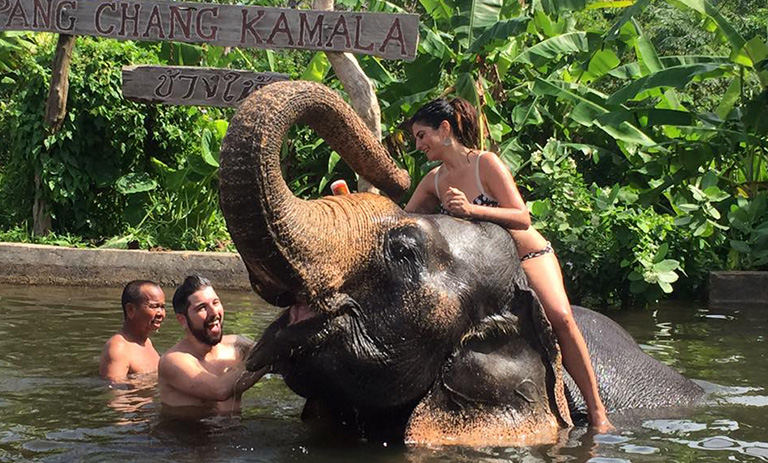 Elephant interaction tour at Pangchangkamala Elephant Camp. Learning how to be " An Elephant Keeper ". To be up close with asian elephants, cuddle a baby elephant, feeding, shower and swimming with elephants, bathing, cleaning and observing elephants splashing dust and clay.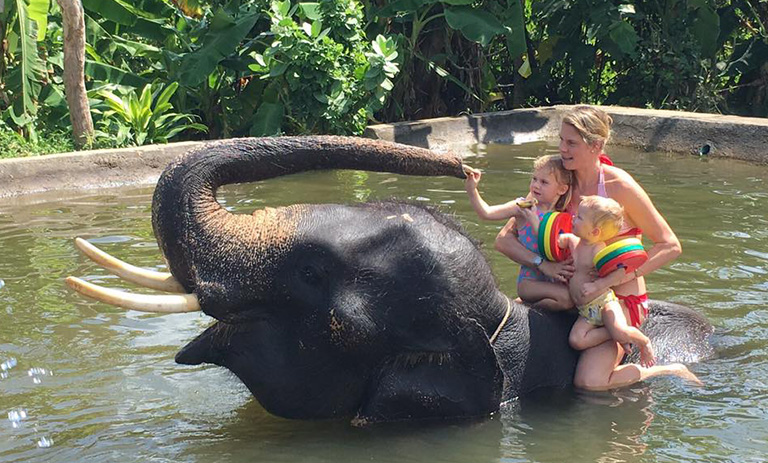 Feeding the elephant with your hands. Be up close with the elephants, touching them with love and you can feel in love with the elephants.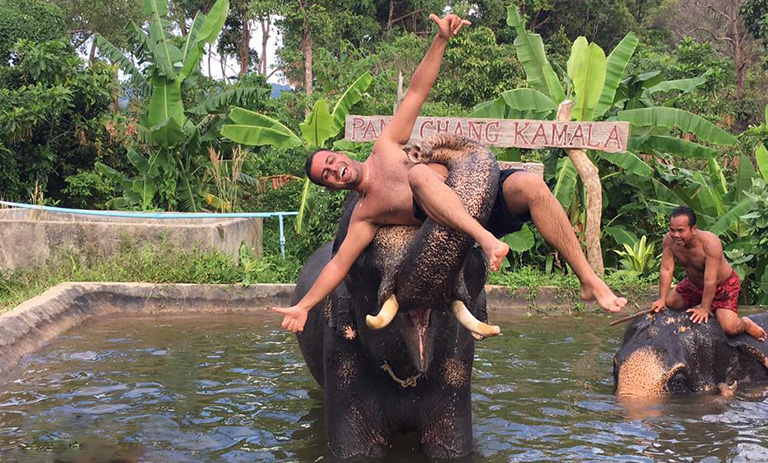 Playing with elephants and shows
Pangchangkamala Elephant Camp Phuket provide the exciting and fun with the elephants which is showering and playing with them. The elephant will take you and make an shower for you and an spacial show by take you up to the sky by thier trunk.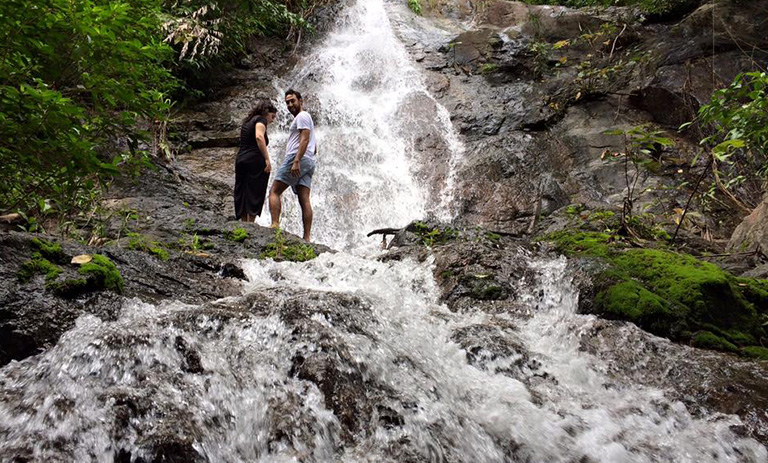 Walking in the jungle and waterfall
Our activity of the wild is walking thru the jungle. You will be walking into the jungle trail with surrounding of the rain forest. Hearing the wild birds sing and touching the tree in the jungle then playing and shower in the private natural waterfall.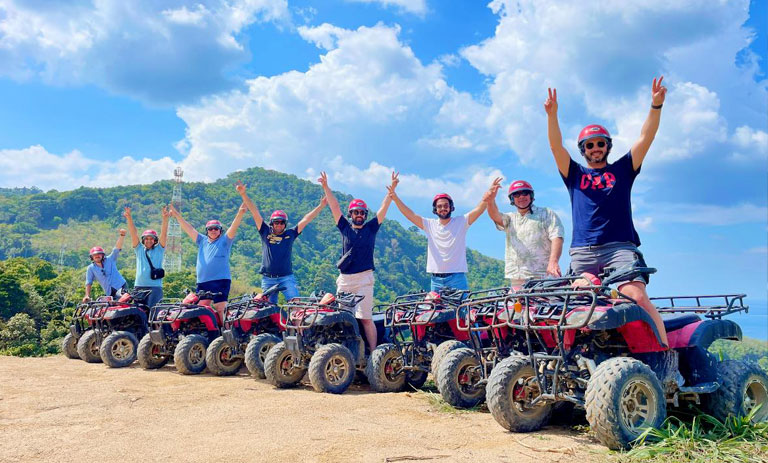 Experience for extreme adventure with Chang Hai ATV riding on the mountain.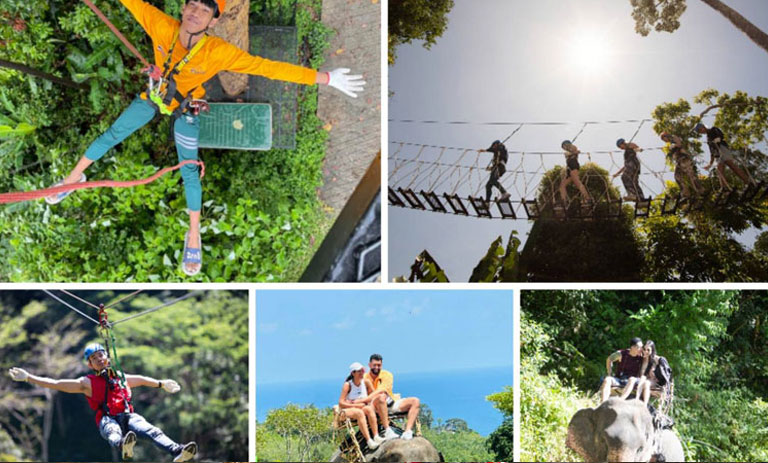 Chang Hai Zipline 15 Platform
– 5 Zipline cable
– 3 Sky bridge
– 2 Abseil
– 2 Climbing net
– 1 Sky bord
– 1 Monkey stair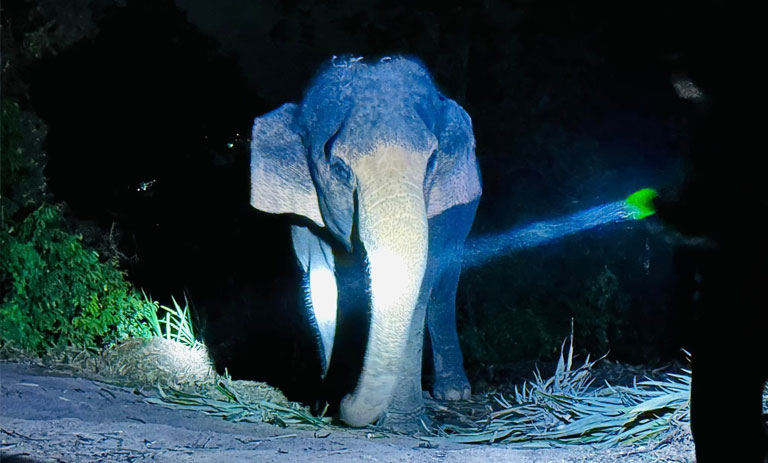 – Educational exploration of elephant's life and behavior at night with Seaview.
– Elephant feeding with a Sunset View.
– Interact activity a walk with an elephant to the water hole and join elephant showering. Take photos.
– Enjoy Thai Cuisine dinner with great View and the signature view is Carnival Magic Show of Phuket fantasy.
– Dinner activity customer will learn to cook Som Tum (Papaya salad) by yourself.
* MENU*
– Fried rice with seafood.
– Tom Yum Goong (Spicy Shrimp Soup).
– Pad Thai Goong (Stir-Fried Noddle with Shrimp)
– Som Tum (Papaya Salad)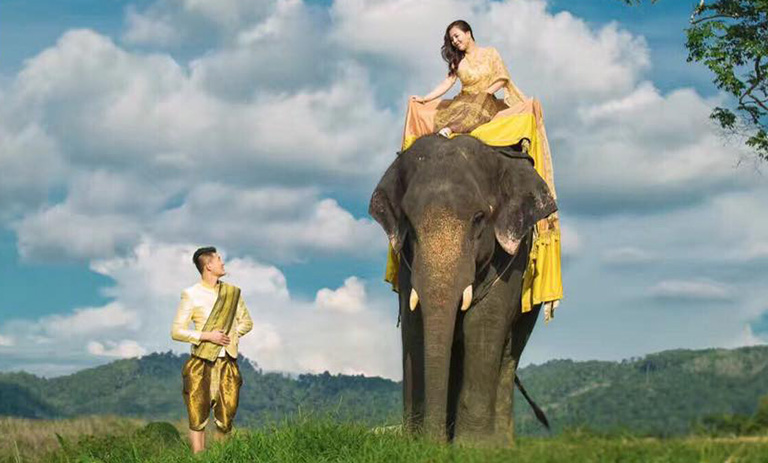 Wedding and Model Photograph
Pang Chang Kamala Provide a good elephant for your to take the photo with for the spacial events such as the wedding photograph and Model photograph. Event and TV programe or the Advetsing produces. Come to make the good photo and VDO with our elephants here.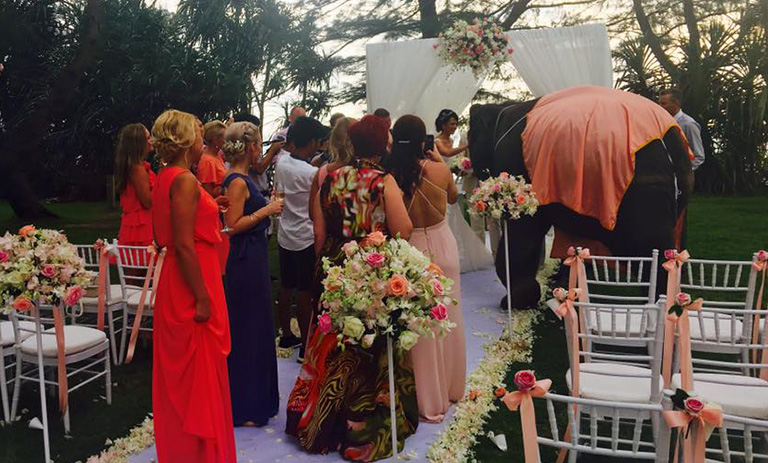 Pang Chang Kamala provide the elephant to go to your ceremony to make the spacial events for your spacial day such as the Wedding ceremony, The Grand Openning or other events with Thai and International theme.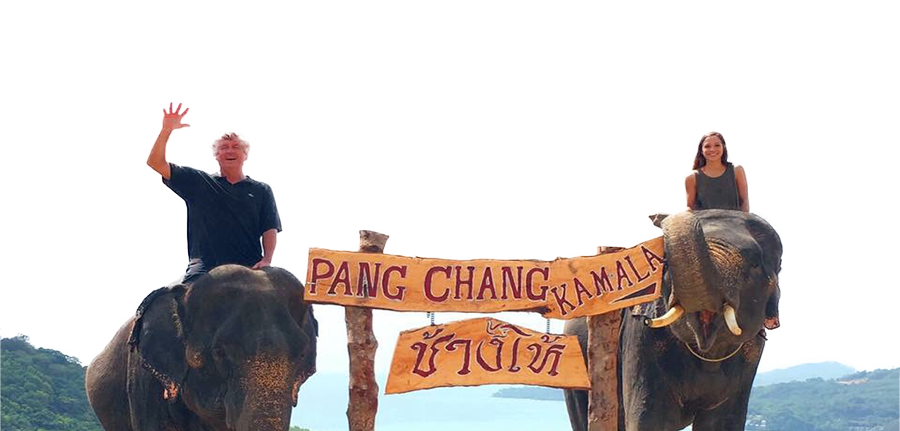 Join us @ Elephant Camp -- here you are
PANG CHANG KAMALA Elephant Camp Phuket Thailand. Pang Chang Kamala Elephant Camp Phuket is a most femoust tourist spot for Thai and foreign guests. The elephants are the national animal of Thailand and features prominently in its history, traditions and folklore. For centuries rural Thai villagers would use elephants to help in the harvest of crops while the Thai military relied on elephants in their series of wars. Nowaway, elephants are kept and protected by the law for reserve and takecare for thier kine.
PANG CHANG KAMALA is a place that reserve and caring elephants. Elephants here be trained by good elephant keepers, therefore the elephants are good and friendly with people. One of a good and exciting Elephant Camp in Phuket is PangchangKamala where is the secret of the natural and wild life are hiding here. Come and see and touching the sence of nature ,here in Thailand.
OUR COMMUNITY, NEWS & EVENTS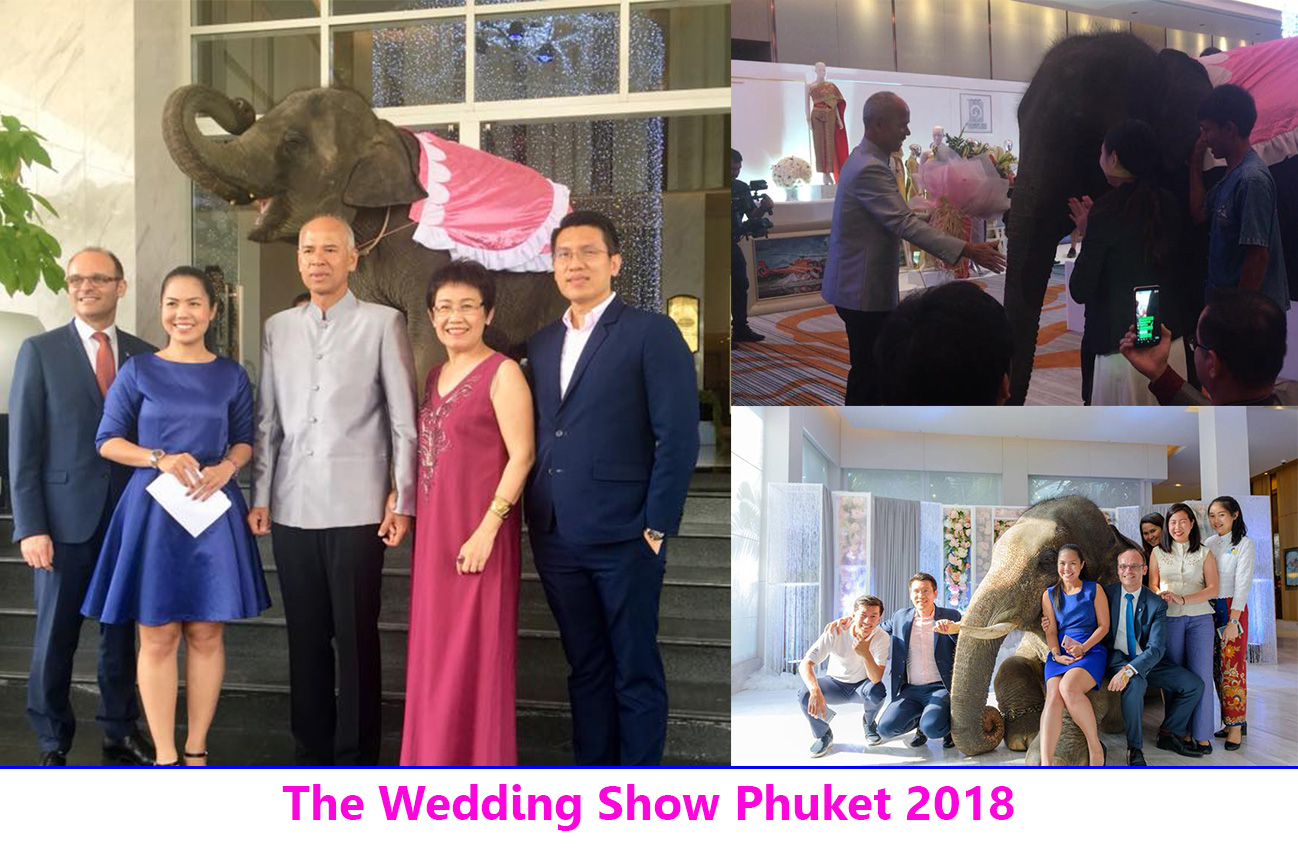 The Wedding Show Phuket 2018
Pangchangkamala was oficially invited from " The Wedding Show 2018″ to join and present our elephants to the event. Pangchangkamala was proundly presented Pooklook-a baby cow elephant to taking part in The Wedding Show 2018 where The vice governor of Phuket was the guest of hohor on 25 March 2018 at Novotel Phuket Phokeethra Hotel.
From Our Costomers Review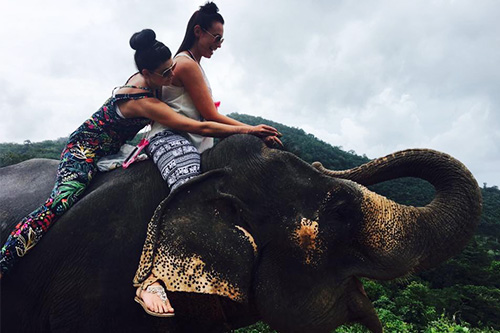 I have to say, initially, I was a bit wary of how the elephant's appeared to be treated by their guides, but as the day went on, I started to understand better. What some reviewers have classed as "cruelty" or "mistreatment" is completely misunderstood and taken out of proportion. These elephants are much loved by the people who look after them, and the instrument the guides use appears to be small blunt scythe, the blade of which I only ever saw used on vegetation.-- Kalysha, UK---
"Unforgettable experience!"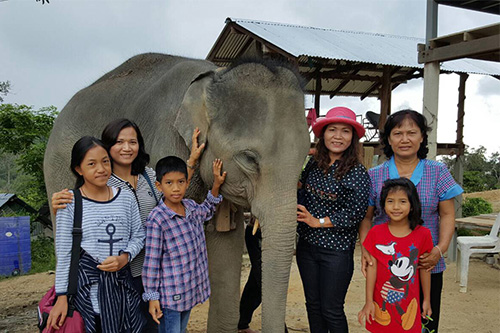 This was the best experience ever! The people were so lovely, you can see how much they care about the elephants and made sure we were having a fantastic time 🙂 i recommend this tour for anyone who wants a close and personal adventure with one of the most beautiful animals on earth! Thank you so much!t.--Amanda Leanne Mihaljek--
"This was the best experience ever!"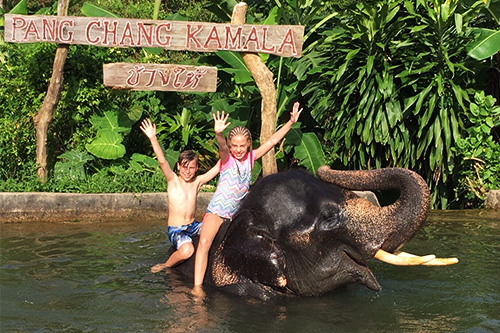 This was definitely worth the money!. The staff was friendly and accommodating. They did a really good job making it a great experience for my family. The elephant bath was the best part by far. Thank you again!.--Vin Nadine--
"This was definitely worth the money!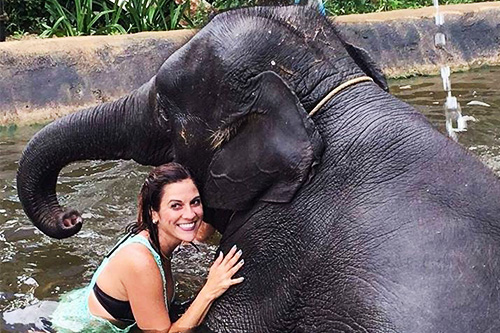 This place is the best option in all thailandia. I went to 2 places of elephants and this is the best. All who work there are the maximum. They made my dream come true. They took many photos and videos unexpectedly. For me this place have 10 stars. Thanks with all my heart.--Johanna Ramos--
"This place is the best option in all thailandia"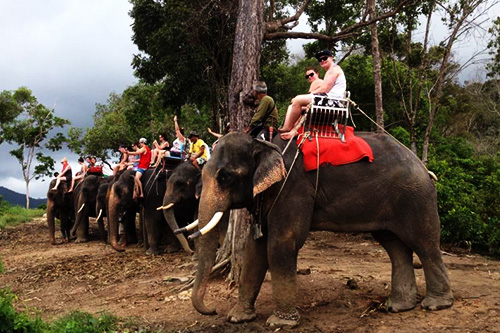 This was a great experience for myself and my kids ages 6 & 9. The elephant bathing is not to be missed. I do think the elephants are well cared for. --JJ, New York--
"Awesome experience"